THE LINKS FOUNDATION COMES FROM THE MERGER OF TWO TERRITORIAL AND INTERNATIONAL EXCELLENCES IN THE FIELD OF RESEARCH AND INNOVATION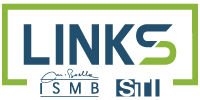 SYNERGIES AND COLLABORATION DEVELOPMENT
Our vision is to enhance collaborations between the world of research, start-ups, enterprises and Public Administrations, with the aim of optimizing the available economic resources, attracting talents and facilitating innovation in the ecosystem of Italian and international companies.
ACCELERATION OF THE INNOVATION PROCESS
Our mission is to boost the interaction between research and the business world towards the internationalization of the local socioeconomic system. We are willing to promote, conduct and strengthen innovation and research projects processes, improving products implementation as well as the study of new approaches and models. This will be pursuit through the reduction of the distance between research and industry thanks to the creation of tools for enabling new ways of technology transfer, knowledge creation and sharing so to bring research products straight to the market.
SOCIAL AND ECONOMIC RETURN
We intend to enhance the impact of the connections created at the local level with a consequent increase of the competitiveness of our ecosystem. LINKS intends to be the primary reference point of Turin as actor capable to accelerate the innovation process, technology transfer and business development of companies to be valorized from the local to the global geographical scale.